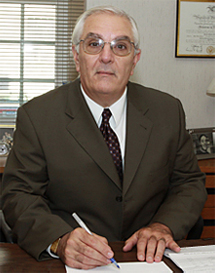 Welcome to our website
With forty three years of experience the law firm of John P. Santucci was established to provide quality legal representation to the communities of Waterbury, Middlebury, Woodbury, Cheshire, Morris, Litchfield, Watertown and Torrington. Accessible and personal, our staff is available to you.
Useful Links:
I am committed to providing my clients with quality legal service with personal attention.  Forty three years experience provides the basis for quality service in an efficient time cost basis.  My support staff is knowledgeable with years experience.  That is my pledge to you.
I have practiced in the civil courts of Connecticut since 1976. These courts have included the Small Claims Court, Housing Court, Civil Side of Superior Court and the Criminal side. My work has included the following appellate work:
Appellate Work
Michael Banziruk v Harry A. Banziruk
154 Conn App.605 (2015)
Rosemarie B-F v Curtis P
133 Conn App 472 (2012)
Tomey Realty Co., Inc. v Bozzuto's Inc.
168 Conn App 637 (2016)